ISO Certification
There are numerous articles on the web regarding ISO certification and UKAS accreditation. If you're a newcomer to the world of management systems, such articles can be confusing and often deliberately misleading. This page is designed to give facts so that you can make an informed and impartial decision about management system certification.
Your Choices
Implement a management system and decide that gaining certification via a UKAS-accredited certification company is not essential.
Sometimes, clients engage with us because they want to benefit from our experience when implementing an ISO management system, but they do not see any value in the additional time and costs associated with 3rd party UKAS accreditation. In most cases we can help and will be able to issue a certificate of registration. This is subject to meeting the requirements of the standard and on-going surveillance audits.
All of our consultants are UKAS-trained Lead Auditors so there is no compromise in terms of system quality.
Contact us for more information
When NPT Management Systems help you to implement a quality management system, we guarantee that it will pass an ISO 9001 audit – carried out by a UKAS accredited certification company – on the first time. The choice to use an accredited UKAS management system is yours. We can help you all the way with whichever route works best for you.
Get in touch now
to discuss your requirements.
FIND OUT MORE
ABOUT QUALITY
MANAGEMENT SYSTEMS
Find out more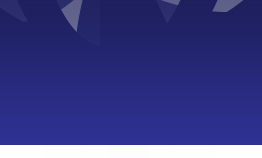 NEED A
QMS REVIEW
FOR YOUR
BUSINESS?
More Info
SPEAK TO OUR
QUALITY
SYSTEMS
MANAGER
More Info