What is ISO 9001?

ISO 9001 is the leading quality management standard. The standard has been designed to assist organisations of all types and sizes to implement and operate an effective quality management system. ISO 9001 emphasises principles, goals and objectives that drive every business, ensuring that your operation is designed to meet customer requirements and expectations
ISO 9001 - FAQs
Q. Does ISO 9001 apply to every part of an organisation?
A. As a quality management system, ISO 9001 applies to the processes that create and control the products and services that an organisation supplies.

Q. Could we benefit from ISO 9001?
A. ISO 9001 is designed and intended to apply to virtually any product or service, made by any process, anywhere in the world.

The benefits of implementing ISO 9001

Implementing a quality management system will motivate staff by defining their key roles and responsibilities. Cost savings can be made through improved efficiency and productivity, as product or service deficiencies will be highlighted. From this, improvements can be developed, resulting in less waste, minimal inappropriate or rejected work, and fewer complaints. After ISO 9001 has been implemented, customers will notice that orders are met consistently, on time and to the correct specification. In this way, a quality management system can open up the market place to increased opportunities.




FIND OUT MORE

ABOUT QUALITY

MANAGEMENT SYSTEMS

Find out more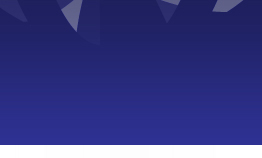 NEED A
QMS REVIEW
FOR YOUR
BUSINESS?
More Info
SPEAK TO OUR
QUALITY
SYSTEMS
MANAGER
More Info