What is ISO 45001?
ISO 45001
is a forthcoming ISO standard that will codify the requirements for
occupational health and safety management systems
all over the world. The new standard was inspired by OHSAS 18001 (commonly referred to as
ISO 18001
), a British standard that until now has been applied internationally; when it is brought into effect, ISO 45001 will effectively be a more context-focused version of the existing OHSAS 18001 standard.
When will ISO 45001 come into effect?
At time of writing, the new standard is still in the draft stage. According to ISO itself, the ISO 45001 standard is set for final publication in
late 2016
.
How does this affect me?
If you are already OHSAS 18001 certified: You may decide that your existing, OHSAS 18001-certified health and safety management system (HSMS) is sufficient to meet the needs of your business. If so, you may decide that ISO 45001 accreditation is not a priority for your organisation. However, it may be worth meeting with an ISO 45001 consultant after final publication to determine whether your HSMS could be improved by being brought into line with the new standard.


If you are NOT already OHSAS 18001 certified: Health and safety should be a key area of concern for any modern business, and once ISO 4500 has been published, you should seriously consider implementing a health and safety management system that meets the new standard. This will help to protect you and your workers, as well as instilling confidence in potential customers, new recruits, shareholders, et cetera.
Either way, if you are interested in achieving ISO 45001 certification, NPT Management Systems can help you to do so. Your NPT consultant will familiarise themselves with every aspect of your organisation, then use this knowledge to help plan and implement a health and safety management system that meets your needs as well as the requirements of the new ISO standard.
Click here to find out more about the services we can offer businesses seeking ISO 45001 certification, or contact us today to discuss your requirements with a consultant.
FIND OUT MORE
ABOUT QUALITY
MANAGEMENT SYSTEMS
Find out more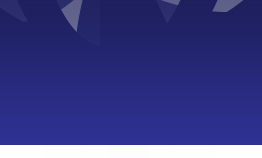 NEED A
QMS REVIEW
FOR YOUR
BUSINESS?
More Info
SPEAK TO OUR
QUALITY
SYSTEMS
MANAGER
More Info