What is ISO 27001?
ISO 27001 is a family of standards for
information security management systems
. If your business has an information security management system (ISMS) in place, it will need to meet a series of requirements in order to achieve ISO 27001 accreditation.
Why implement an ISMS?
With so much information now stored digitally, it is important for companies of all sizes in all industries to take care of sensitive data and minimise any potential security risks. Implementing a high-quality, ISO-compliant information security management system will help to ensure that your company's data is kept safe and secure; it will also help you to earn the confidence of your customers, whose personal information will often be among the data affected by a security breach.
What are the requirements of ISO 27001?
An ISO 27001-compliant ISMS must follow the 'plan-do-check-act' model:
Plan: Assess existing security risks, set objectives, and plan how you will meet them.
Do: Put this plan into action at every level of your business.
Check: Measure the results and look for any areas that may require additional improvement.
Act: Implement improvements and ensure that your ISMS is fully optimised at all times.
Continual improvement is a key goal for any ISO-compliant management system; the 'plan-do-check-act' cycle ensures that you are constantly re-assessing your ISMS and making any necessary improvements to ensure that it is suited to your company's needs.
If you would like NPT Management Systems to help you implement an ISMS that meets ISO 27001 standards, please contact us today. Alternatively, click here to learn more about our ISO 27001 certification services.
FIND OUT MORE
ABOUT QUALITY
MANAGEMENT SYSTEMS
Find out more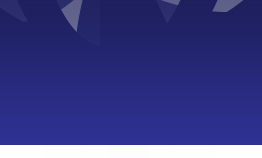 NEED A
QMS REVIEW
FOR YOUR
BUSINESS?
More Info
SPEAK TO OUR
QUALITY
SYSTEMS
MANAGER
More Info