ISO Certification in Sussex
If your organisation is based in Sussex and you are interested in achieving
ISO certification
and implementing a quality management system, you've come to the right place. While NPT Management Systems is headquartered in Southampton, we frequently travel to Sussex to consult with local business owners and help them to get ISO certification for their organisations.
ISO 9001 is an internationally-recognised set of standards that will help your Sussex-based business to establish a
quality management system
, thereby streamlining and optimising your various business processes. ISO 9001-certified companies are universally recognised as trustworthy, efficient operations that consistently provide excellent results for their customers. Gaining ISO certification will take your company to a level of reputability and professionalism that is otherwise impossible to achieve.
Of course, quality management systems aren't merely intended to make your company look better to potential customers. If you utilise the skills of NPT Management Systems, we will help you to implement a
continual improvement
programme, ensuring that your company is constantly growing and adapting to industry.
We have helped dozens of organisations in Sussex to gain ISO certification and achieve their business goals. If you would like to join this ever-growing list of success stories, get in touch – you'll find our contact details at the top of this page!
FIND OUT MORE
ABOUT QUALITY
MANAGEMENT SYSTEMS
Find out more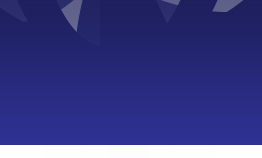 NEED A
QMS REVIEW
FOR YOUR
BUSINESS?
More Info
SPEAK TO OUR
QUALITY
SYSTEMS
MANAGER
More Info